Loon Update and Turtle Cove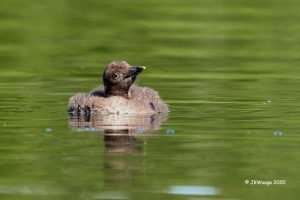 The Loon family has made it through the 4th of July weekend. They have spent a fair amount of time in Turtle Cove, but are also out on the lake a lot, so keep an eye out for Pablo when boating.
Pablo is growing fast. No sibling and all the attention from two parents is helping. Here are photos two weeks apart.
A few more of our recent favorite photos.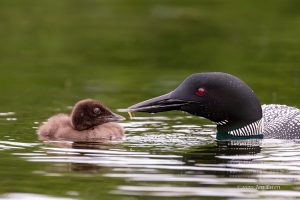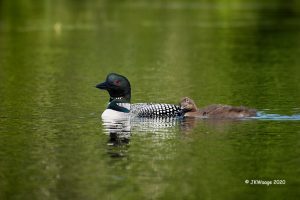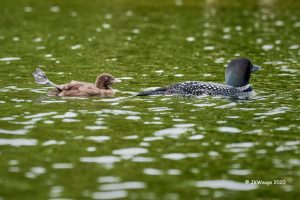 Into the Cove Slowly and Quietly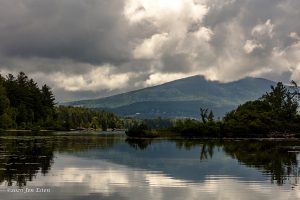 It is always worth a visit to Turtle Cove, but we find the best way to go is slowly and quietly. Drifting into an area brings you close to lots of amazing creatures.
Sitting there quietly brings the chance to see more animals in action.
We are getting really close with telephoto lenses and cropping our photos, but a pair of binoculars could do the same for you. Or you can just sit and wait for things to come close.