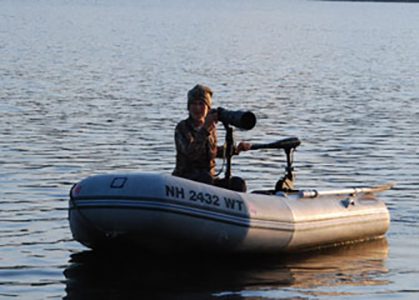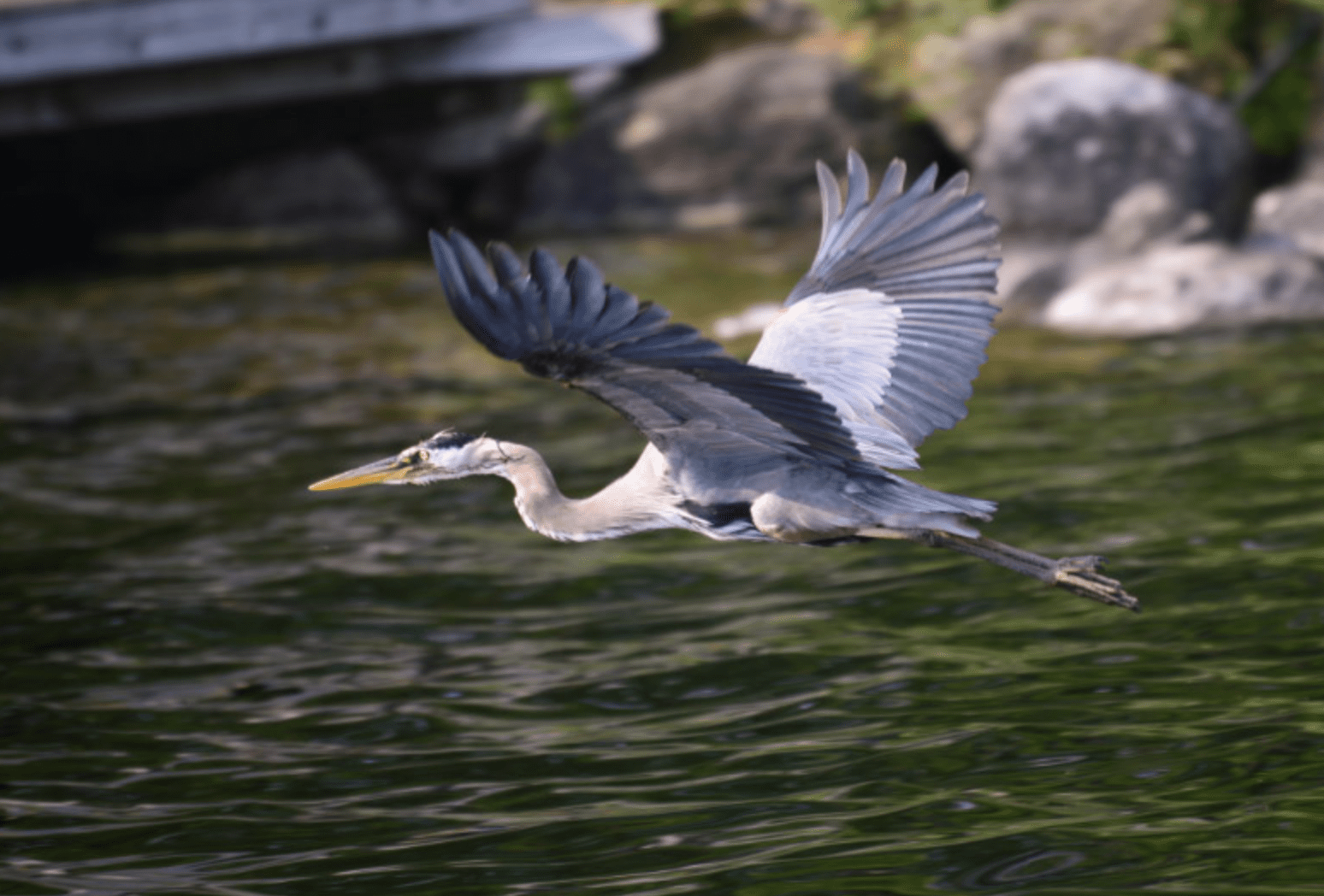 Our Objectives 
PLPA monitors and reports on the state of water birds and the other wildlife of Pleasant Lake and its watershed. It also works to protect the natural populations of these water birds and other wildlife. The top priority is the Common Loon, a threatened species in the State of New Hampshire.
Our Projects & Activities 
"All Things Pleasant On The Lake" is an ongoing project of the Wildlife Conservation Committee. E-mails are sent out on a regular basis reporting on wildlife sightings on Pleasant Lake, including photographs.
The committee is responsible for maintaining the loon nesting platforms, buoys and signs that protect nesting loons. Installation of a web camera is also being explored. A recent project is the Get the Lead Out campaign to help protect our loons and other wildlife.
Volunteer Opportunities 
Volunteers are always welcome. Monitoring and recording wildlife activities, doing research on species habitat and protection, and assisting with maintenance duties are all possibilities.
Additional Resources 
The PLPA Wildlife Conservation Committee works closely with and is a member of the the Loon Preservation Committee of New Hampshire. The LPC works to preserve loons and their habitats in New Hampshire through research, management and education. More information on LPC can be found at www.loon.org.