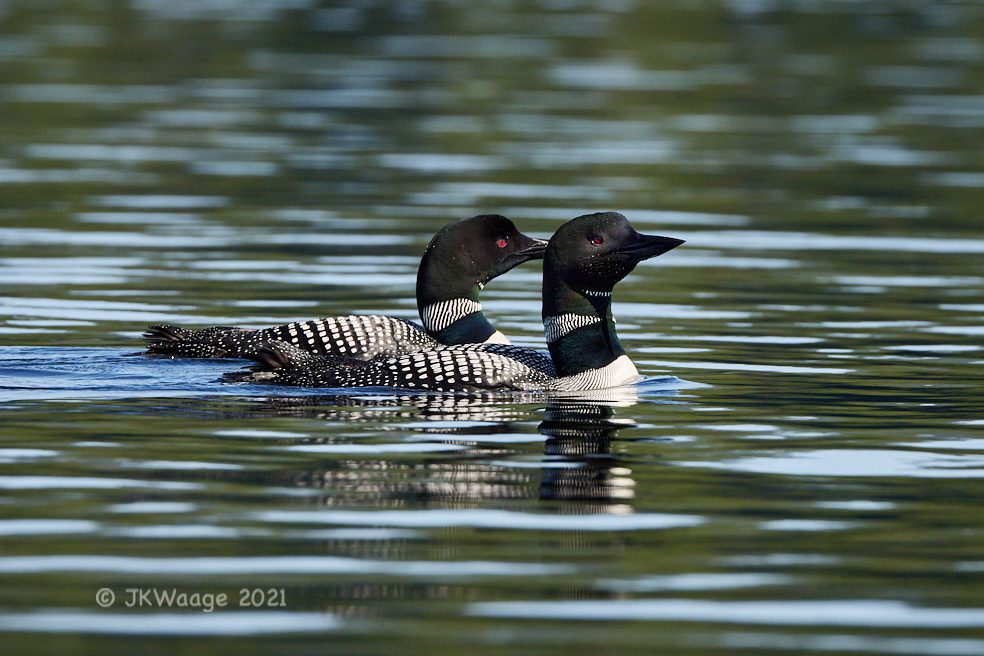 We continue to see our old pair together, sometimes visiting Turtle Cove. Occasionally they join other loons for rather peaceful fishing on the Elkins end of the Lake.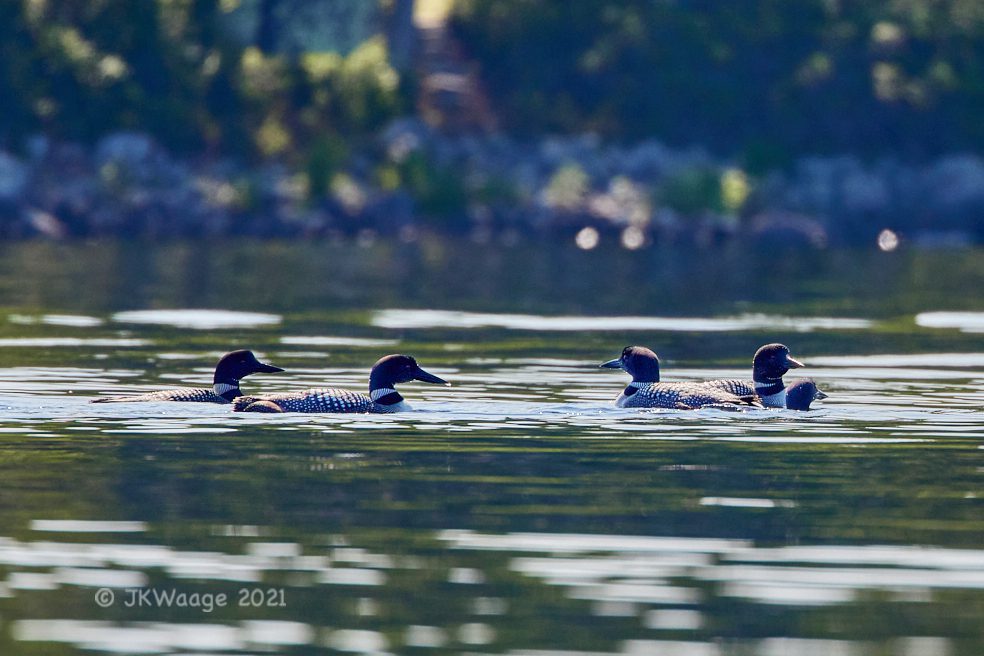 Two of the five adult loons above are our male and female. None of the others had leg bands so we don't know who they were.
Today our pair was near Blueberry Island fishing, preening and showing us their bands.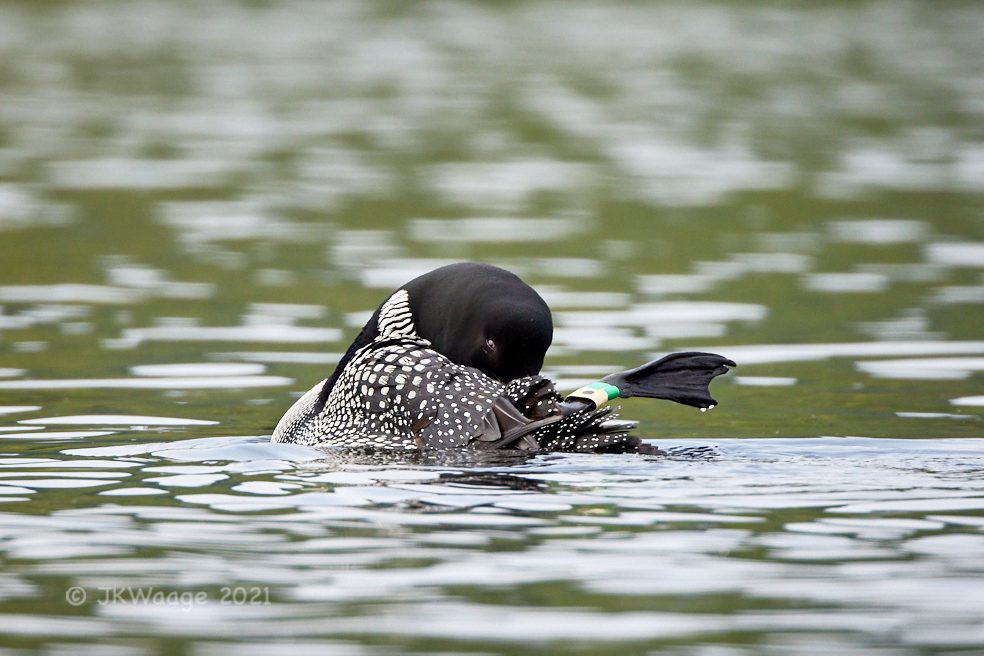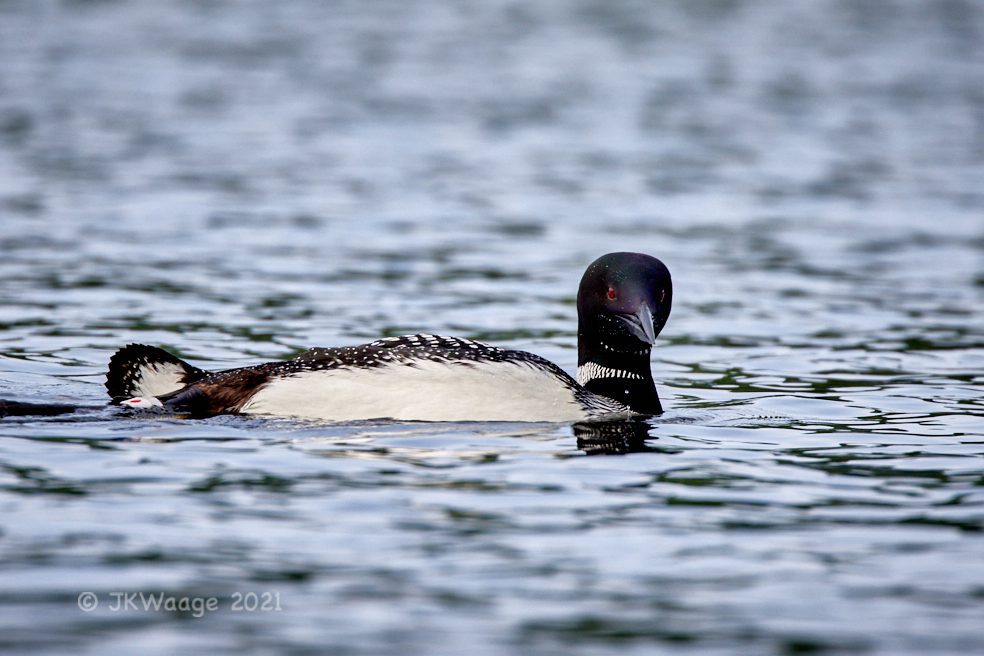 Preening  often means paying attention to small details.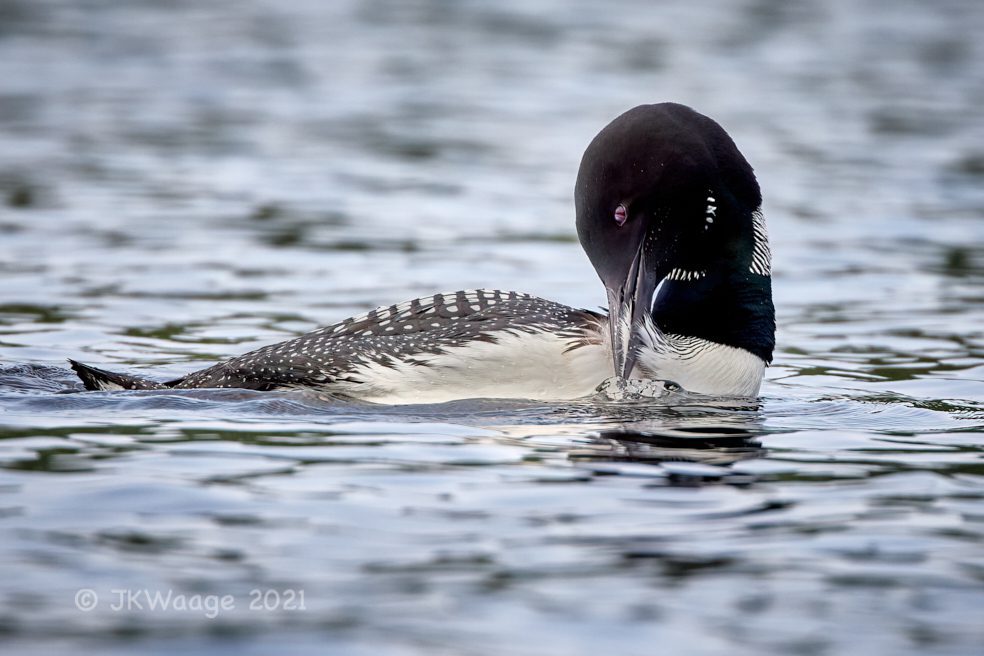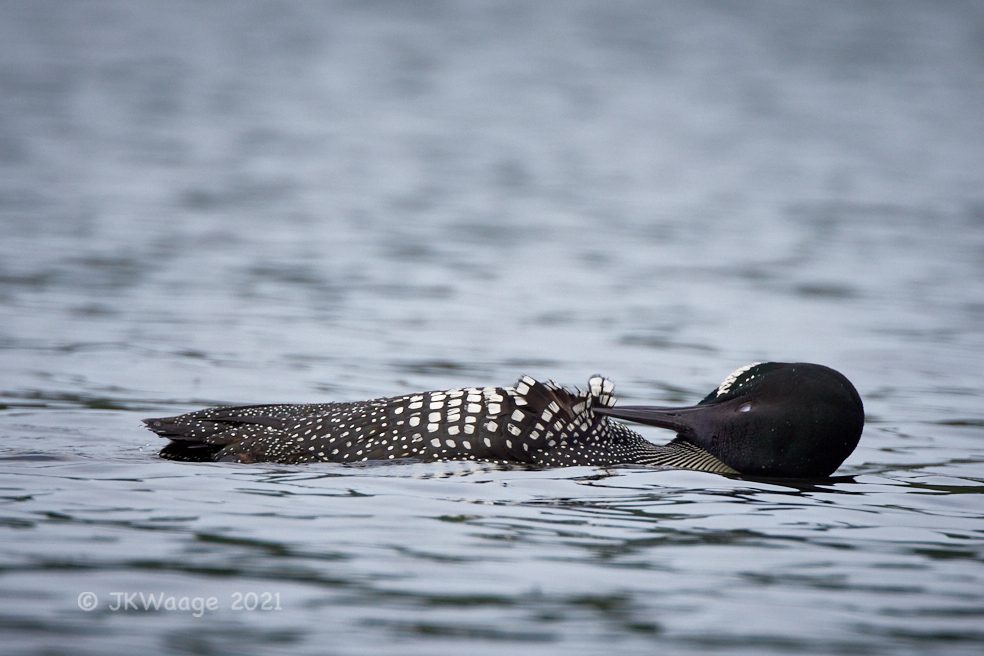 Words and Photographs by Jen Esten and Jon Waage