An Unsettled Start to the Season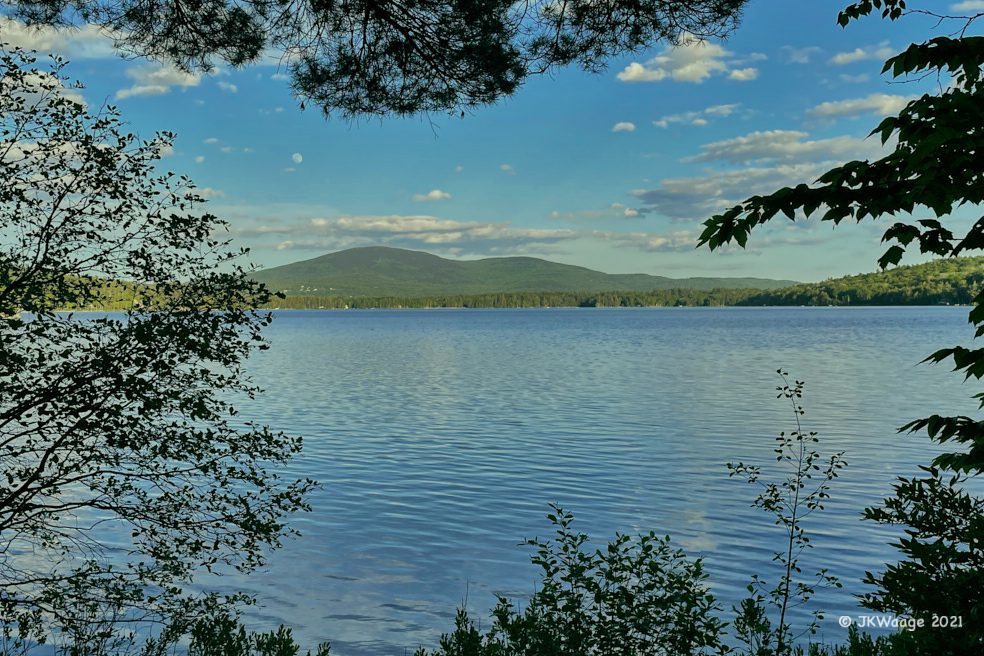 Loons, like many birds, are very territorial.  Our male Loon is often on the lake the very day the ice has melted enough to provide a landing area.  He likely flies back and forth from the coast multiple times checking for open water.  He wants to be sure no other male takes over Pleasant Lake!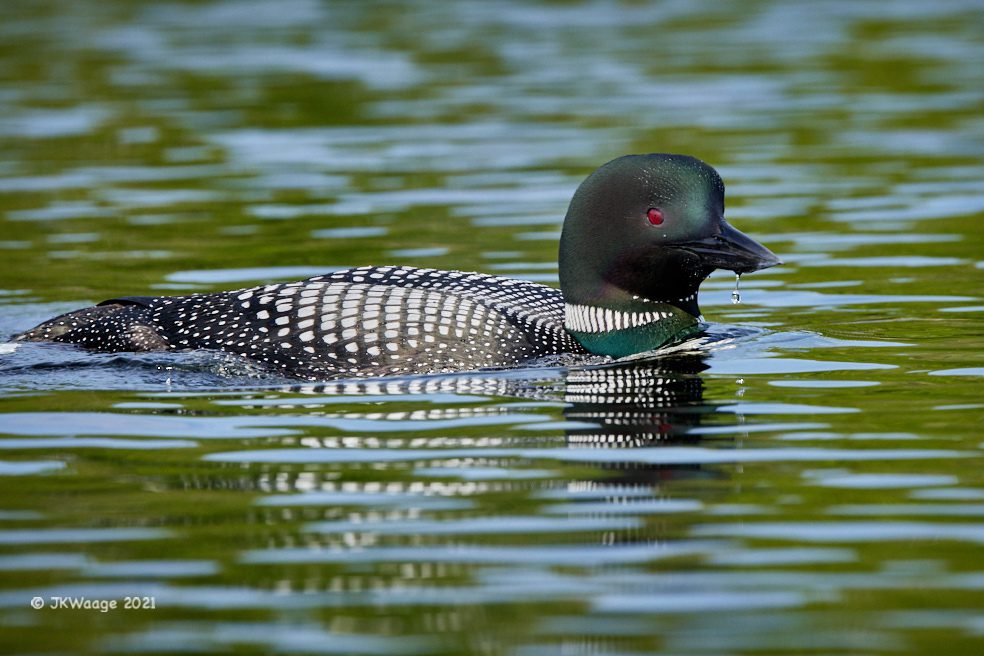 Our male Loon arrived early as always, but his mate was fairly late. A new un-banded female (below) had joined up with him!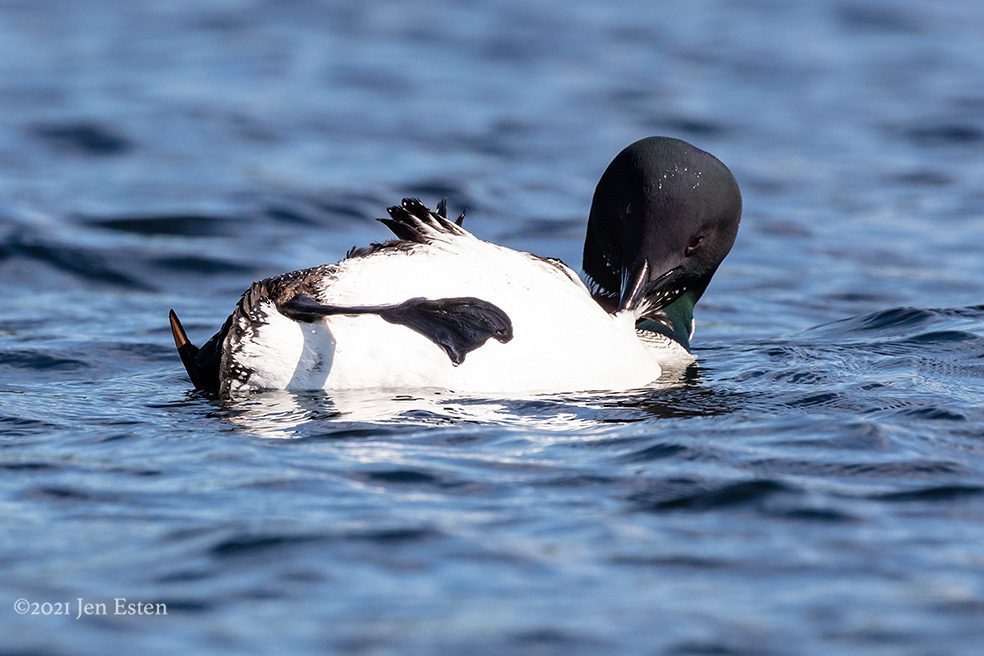 We think the new Loon is trying to usurp our old female's place. This is a dramatic event for Pleasant Lake!  Our old female has historically been one of the most productive Loons in New Hampshire. She is 20 years old and has produced offspring with him on Pleasant Lake for 14 consecutive years!
For several weeks now, there have been four Loons on the lake – three adults and one immature. Our male and the new female are seen regularly together, and often the old female is close by. The immature has stayed separate.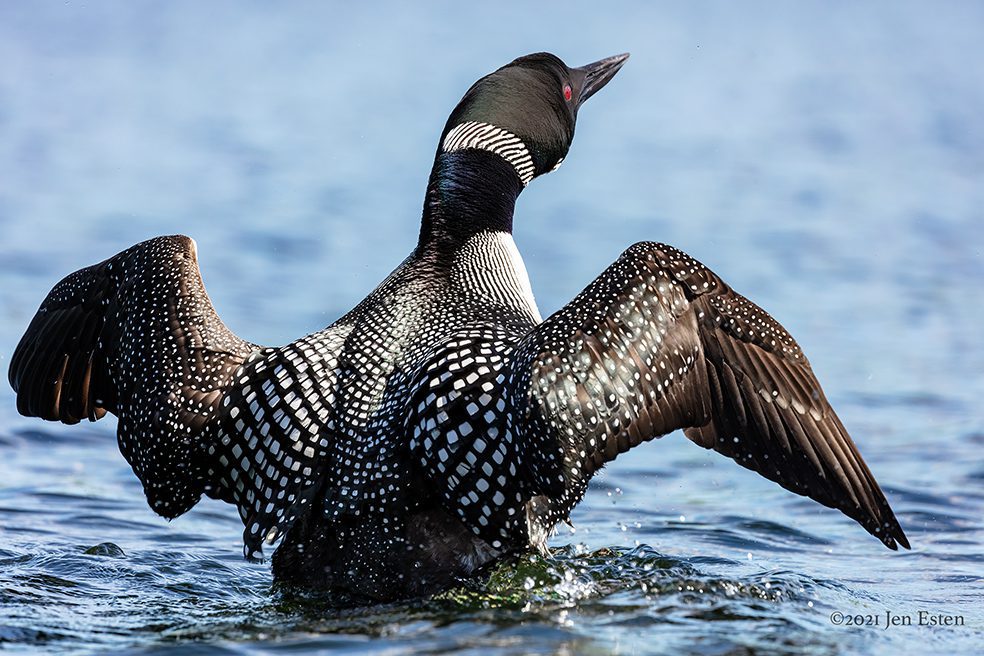 We know our old female because she is banded. Her right leg has yellow (with a black dot) and green bands. Her left leg has a white band (with a black dot) and the Federal Fish and Wildlife metal ID tag. The bands are fairy easy to see when loons are preening.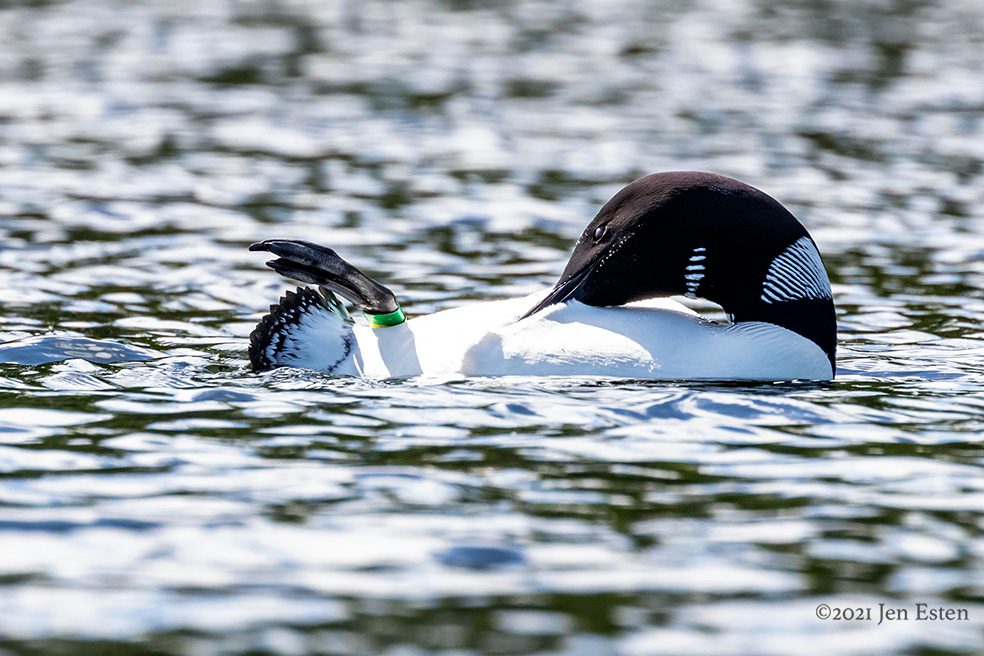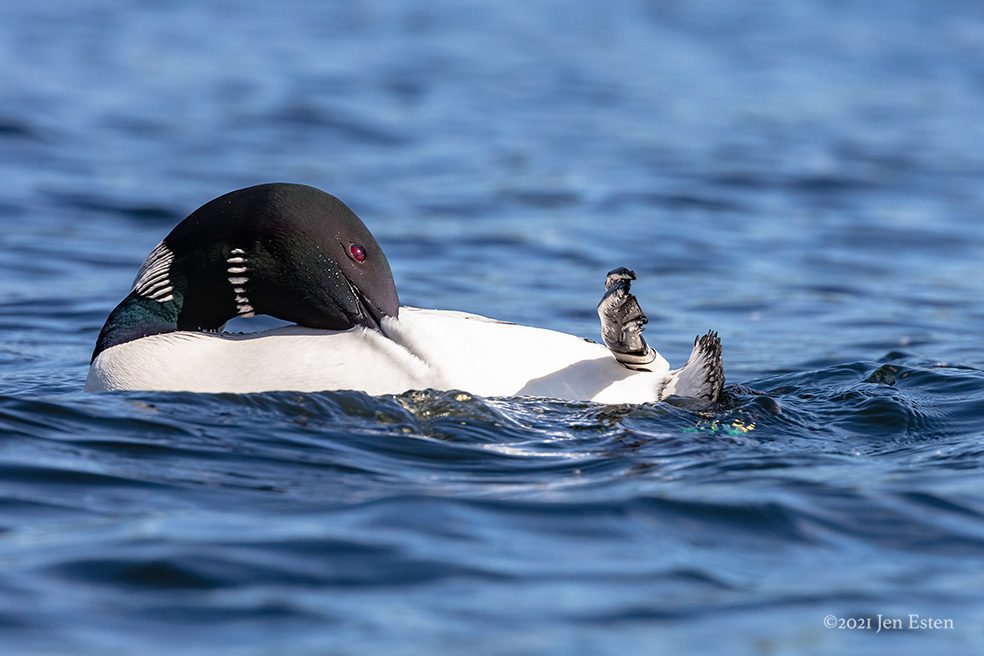 A lot of commotion has been heard at night between the females and frequently they are seen sparring.  So far our old female's attempt to win back her mate have been unsuccessful.
We have seen the male go to the nesting raft twice. He was alone the first time, and spent several minutes hanging around it.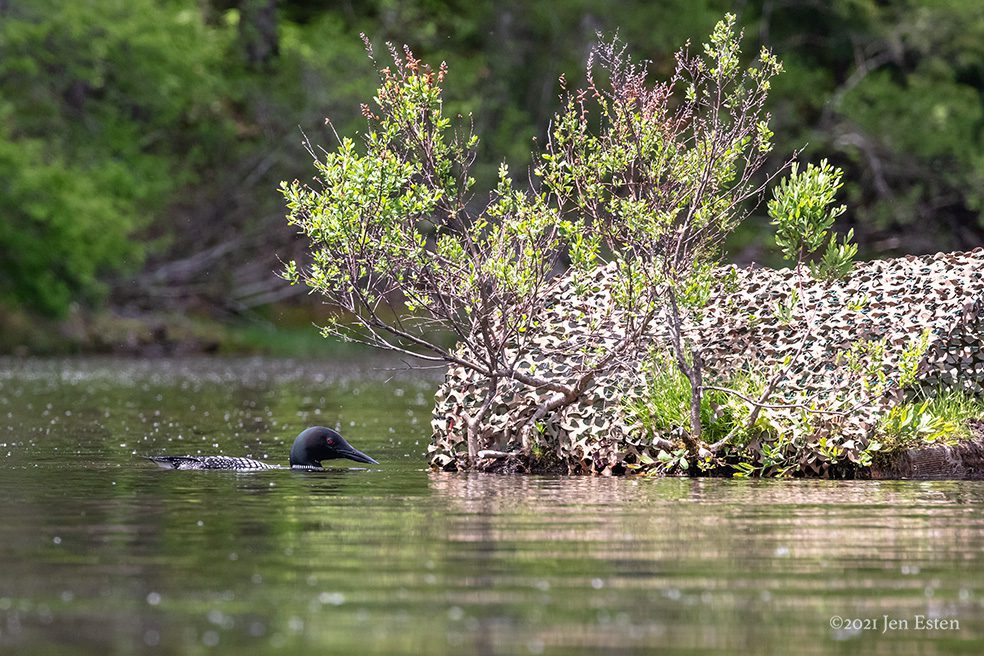 The second time the new female was with him.  He climbed up on the raft but the female did not appear to be interested.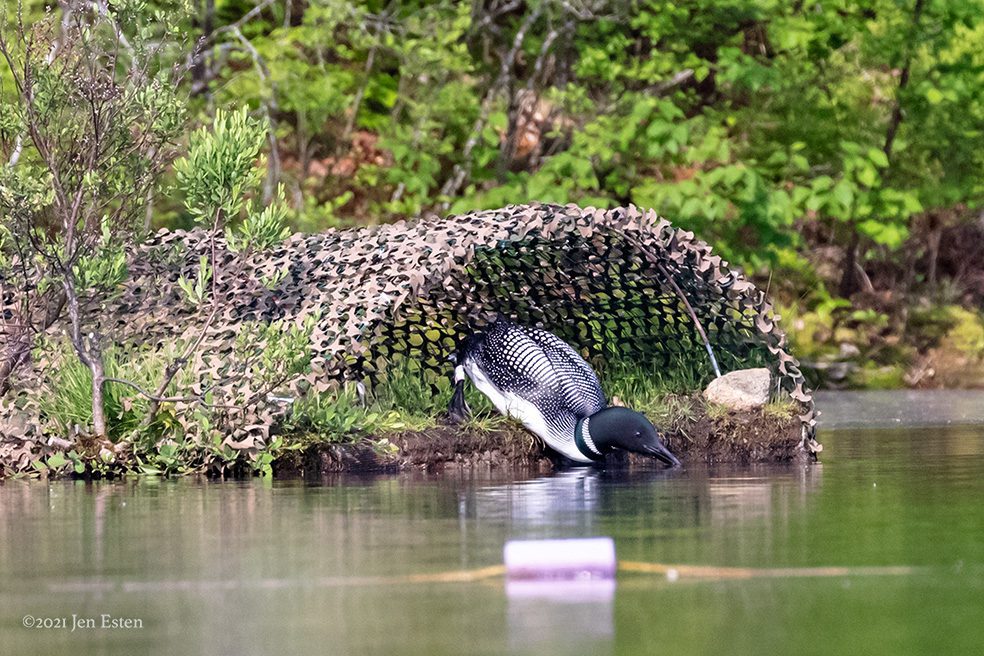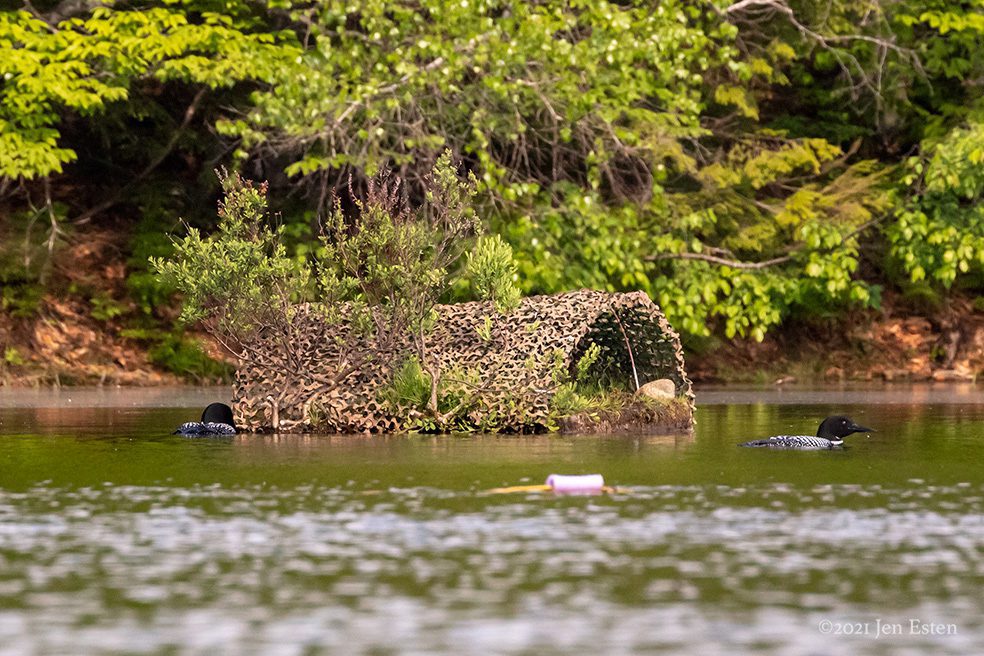 The new female spends a fair amount of time looking around for the male and other loons as she explores the Lake and Turtle Cove.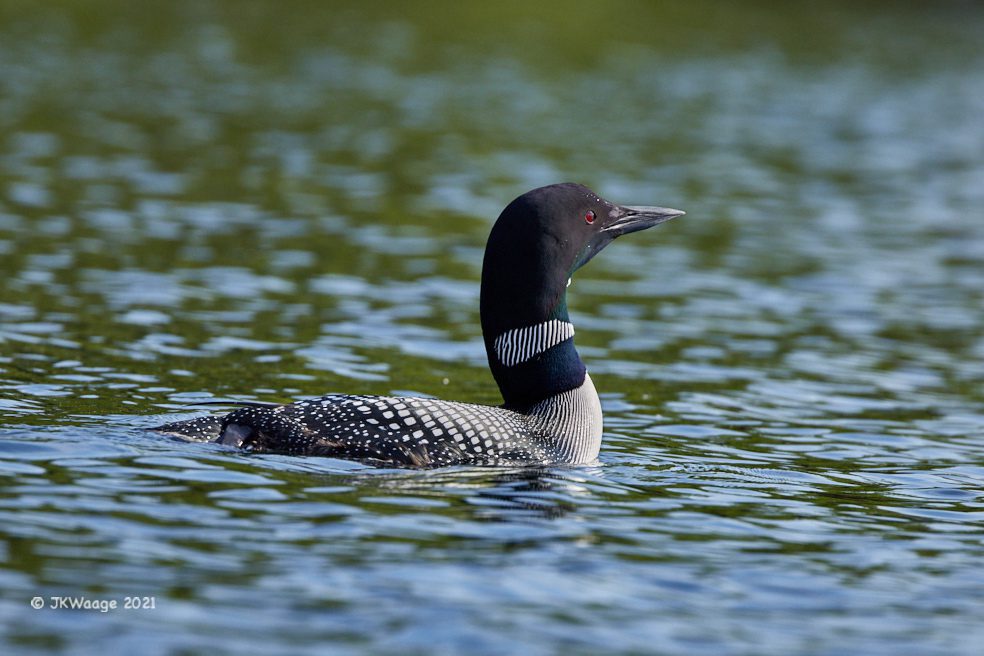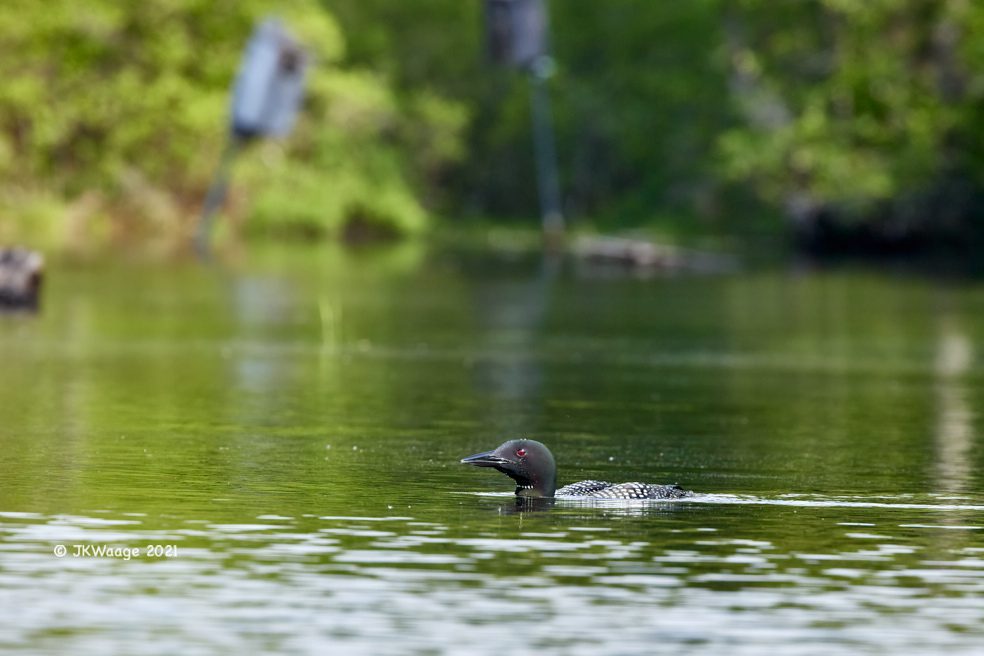 The end result is unclear, but it seems likely our old female will be replaced. When a pair switches partners, there may be a year hiatus in nesting, but not always. We will have to wait and see.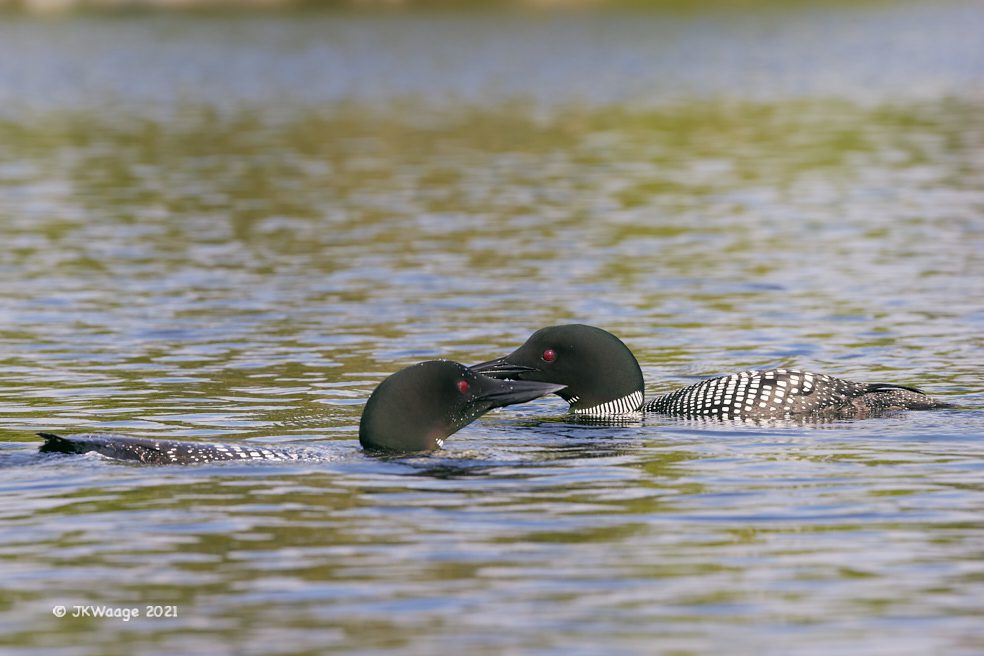 Meanwhile, we can enjoy our freshly molted adults with their amazing patterns and colors.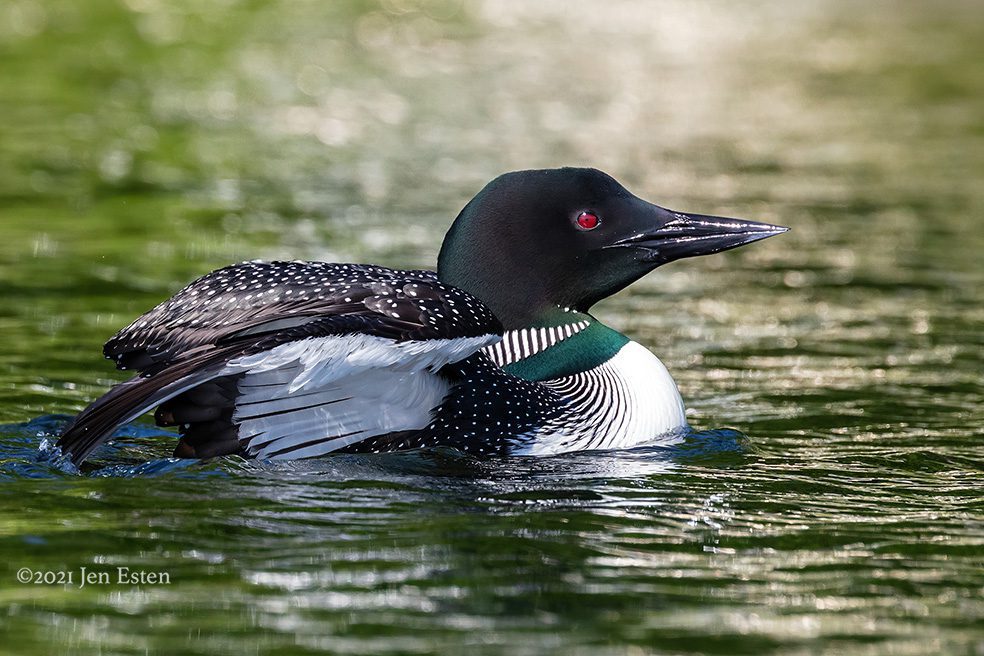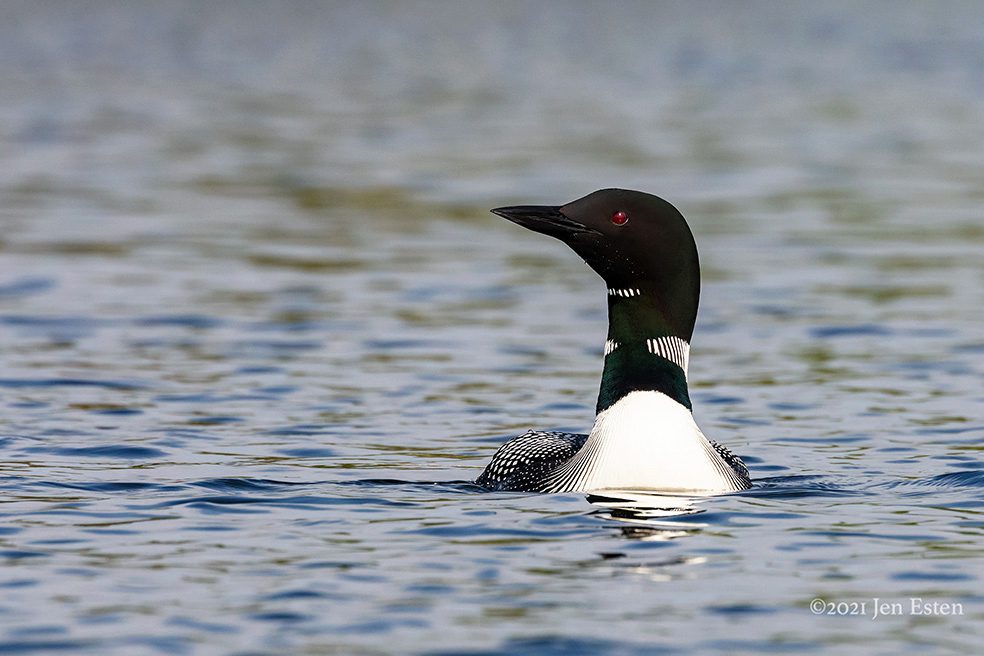 We will be back soon to look at other recent happenings around the Lake as we settle into Spring. There are Mergansers looking for nesting sites and warblers returning to nest and others pausing on their journey North. Of course there is also this year's crop of wildflowers to enjoy.
To be continued…  Jon and Jen