Loon Rescue on Pleasant Lake!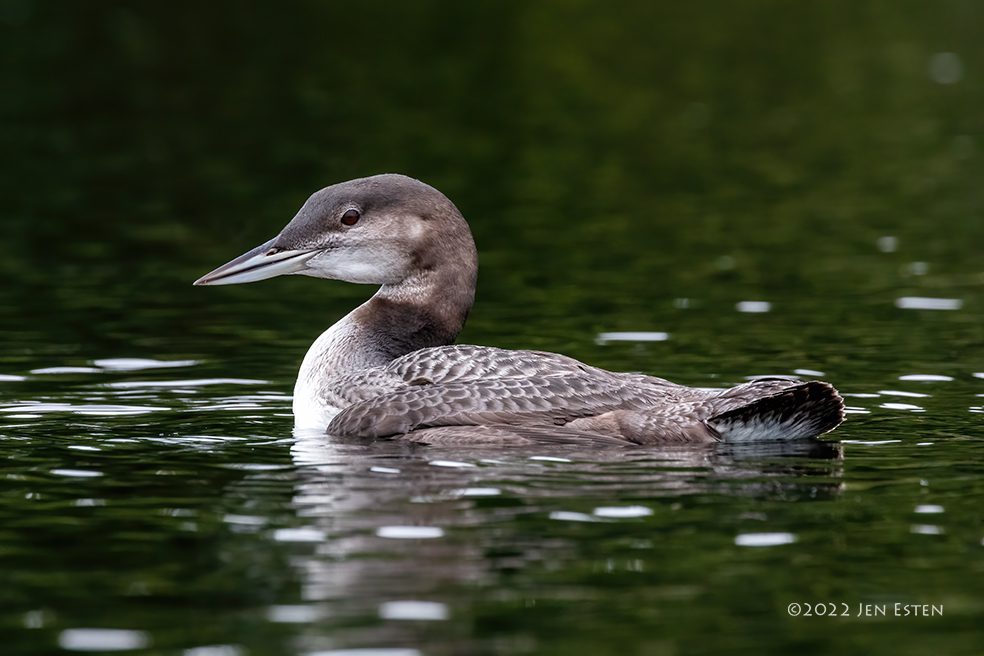 Loon Rescue on Pleasant Lake!
John and Debbie Wilson provided the following details and photos about the rescue:
On Christmas night, the lake suddenly froze over almost completely. On Monday afternoon, the 26th, John Wilson just happened to grab some binoculars and did a scan of the lake. He was quite surprised to see the white chest of a loon standing out in the sunlight! John and Debbie then visited the Herring's house and also the Starks. They were able to get a decent photo of the loon that was entrapped in a small ice-free pool. They called John Cooley, senior biologist at Loon Preservation Committee, who made plans to come over early on the 27th. From the three locations they visited around the lake the Wilsons were able to triangulate the loon's position on a lake chart which they sent to John Cooley.
John arrived early on the 27th and immediately set up shop on the Stark's beach. Tom and Sandy were very helpful all morning. By 9:00 John Cooley was well on his way across the ice to the loon's location. Using a well placed gill net, John caught the loon and brought it on board his boat. He then gathered his equipment and returned to the Stark's shore at 11:30. Watching John carry out all these evolutions was an amazing experience; it was one great example of strength, stamina, patience and just plain professional skill.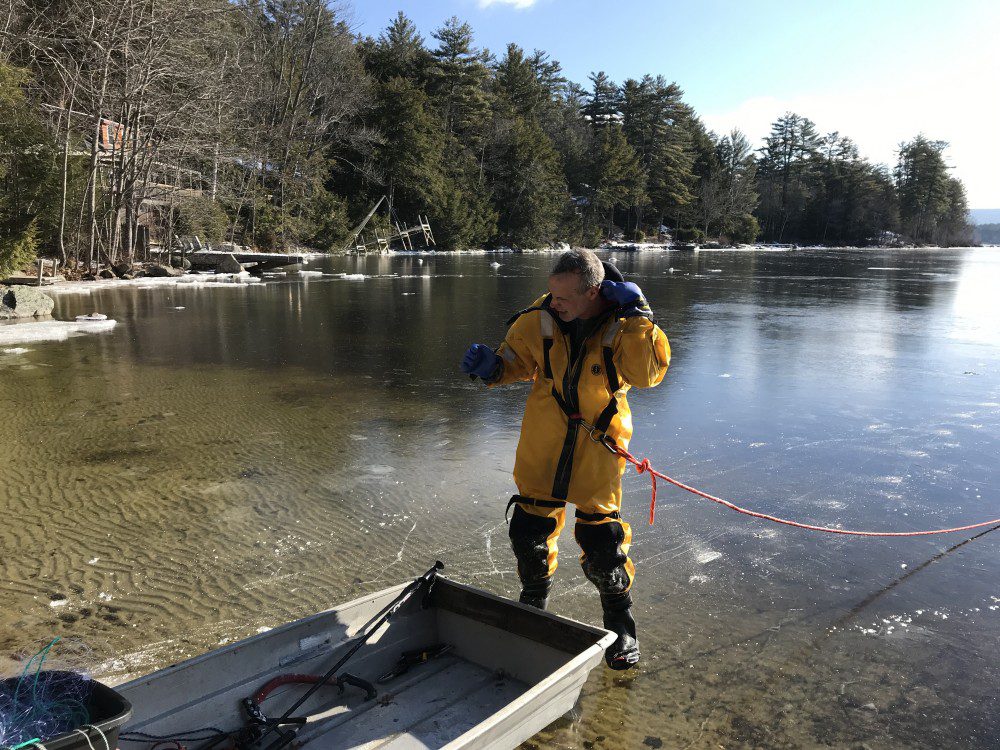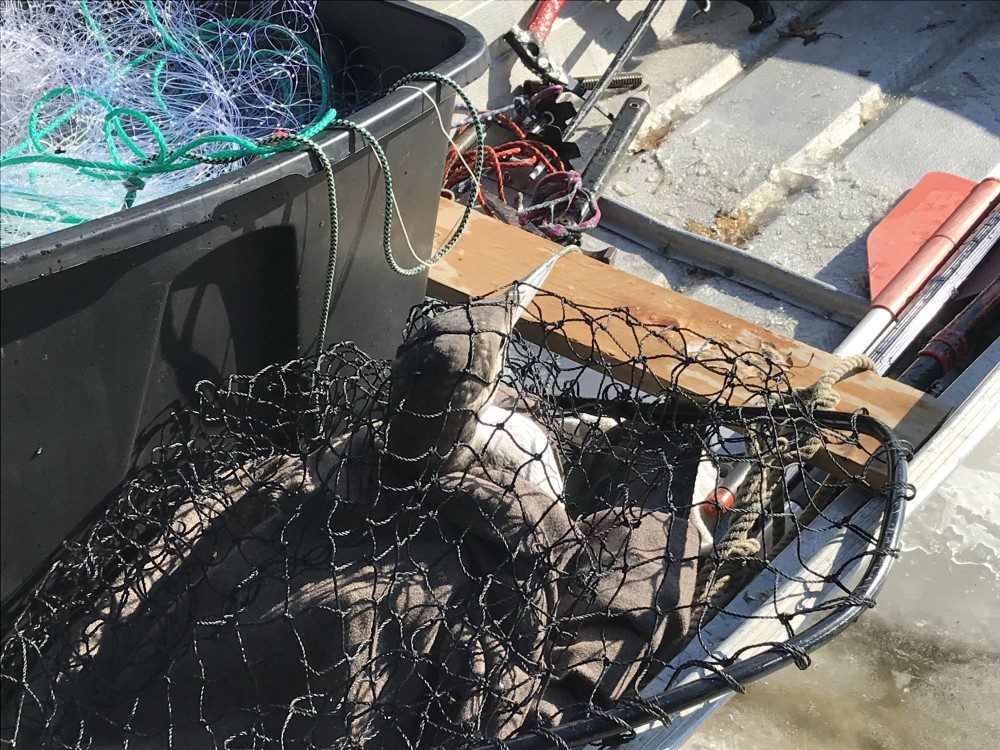 The loon was taken to Wings of the Dawn Wildlife Rehabilitation Center in Henniker where it was X-rayed for lead fishing tackle (negative) and checked over. He seemed very healthy and exceptionally well fed, and large – most certainly a male. To our surprise he was a juvenile and quite probably our good friend Prosper! Caroline Hughes, Volunteer and Outreach Biologist for Loon Preservation Committee, banded the loon and took him to the ocean for release.
A lot of people were very helpful in this endeavor. John Cooley was exceptional.
For more information about Loon Preservation Committee or to support their efforts to protect New Hampshire's Loons, visit https://loon.org/